Belmont is finalizing plans to build affordable housing on two parcels it owns across from the Caltrain station along El Camino Real. The proposal from the developer, LINC Housing, would construct around 20 large-family affordable units (2 and 3 bedrooms) and 20 senior housing units (one bedroom).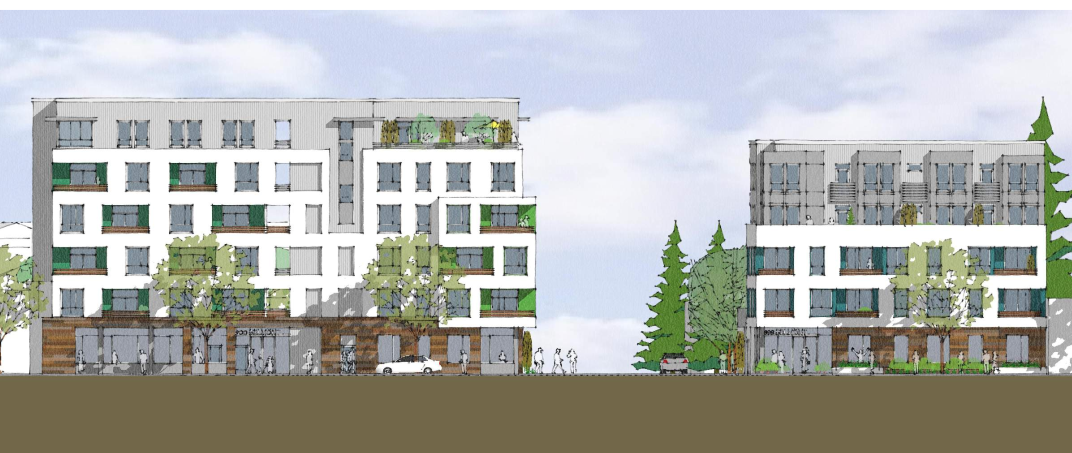 Belmont reduced the parking requirements for new construction last year as part of the Village Specific Plan update. The large-family units would require 1.5 parking spaces each, and the senior units would require 1 parking space each, for a total of around 50 units. It is likely this parking would have to go underground. At a cost of $60,000 per below-ground parking space, it would cost around $3 million to build all of the required parking below ground, or about 15% of the total cost of the project.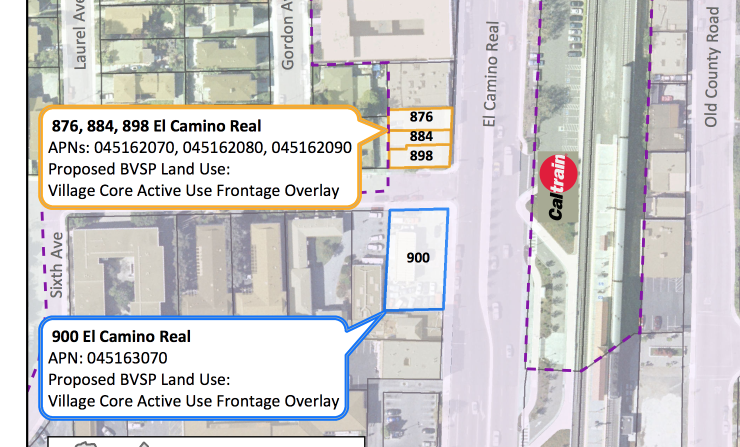 Changing transportation technology and services are already starting to cut into parking demand in some places (see this story from San Diego).
In the event that the below-ground parking becomes redundant, it will be difficult to repurpose for a more productive use. You can't build apartments underground, and it's unattractive space for businesses. So it would be prudent for the city to consider alternatives to building more parking than it may need.
Quite a lot of parking already exists in close proximity to the proposed sites, north of the Caltrain station across the street. A June 2017 Caltrain parking analysis indicated that just 2% of the spaces were occupied on the given weekday.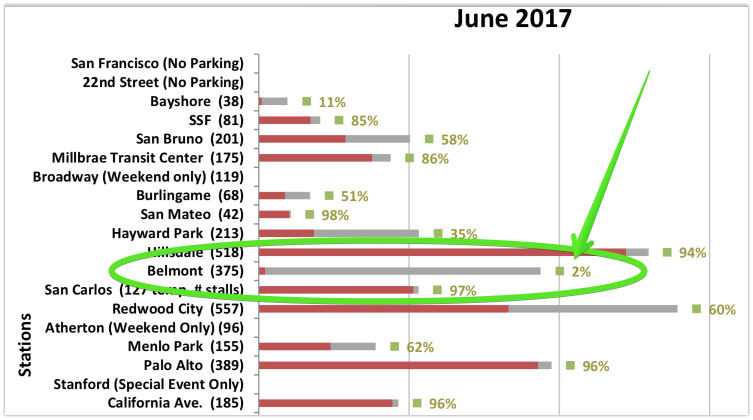 I snapped these photos of the lot at 1pm in April 2018.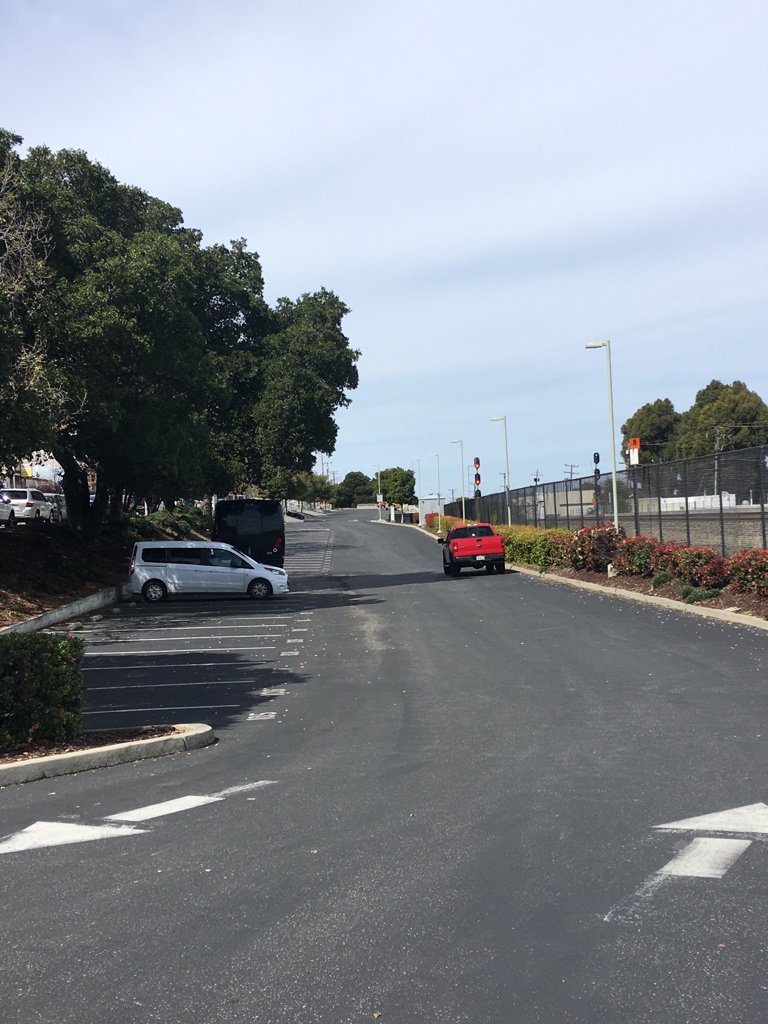 What if Belmont were to enter into a parking sharing agreement with Caltrain? Caltrain could issue permits to residents of the proposed new development. Even 50 permits would not result in the lot being full, and the extra cars would mostly use the lot at night, when commuters are gone and the Caltrain lot is empty.
There is a precedent here. Caltrain and the City of Mountain View developed a shared parking agreement with a townhouse developer near the San Antonio station, as part of the San Antonio Station Precise Plan.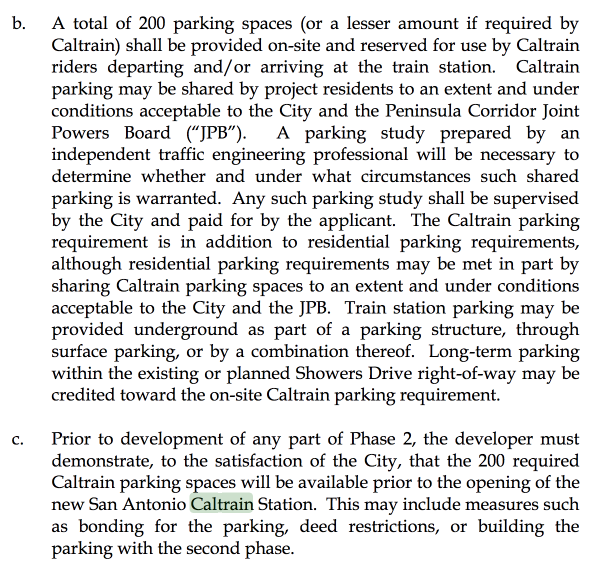 Using the parking lot across the street would free up about $3 million. What could Belmont do with that money? For $200,000, the city could build a HAWK pedestrian crossing at Hill St, shaving 4 minutes off the walk to the train station and the northbound ECR bus stop. This crossing is proposed in the Belmont Pedestrian Master Plan.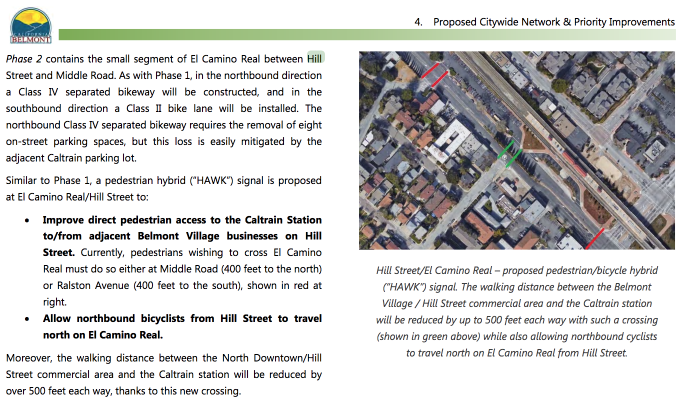 Further, lifting the on-site parking requirement might make it feasible to develop Site C (780 El Camino Real), which is owned by the city. LINC Housing's proposal did not include development for this site. A sloped, funky-shaped lot would be a lot easier to develop if it didn't require a parking ramp and additional driveway.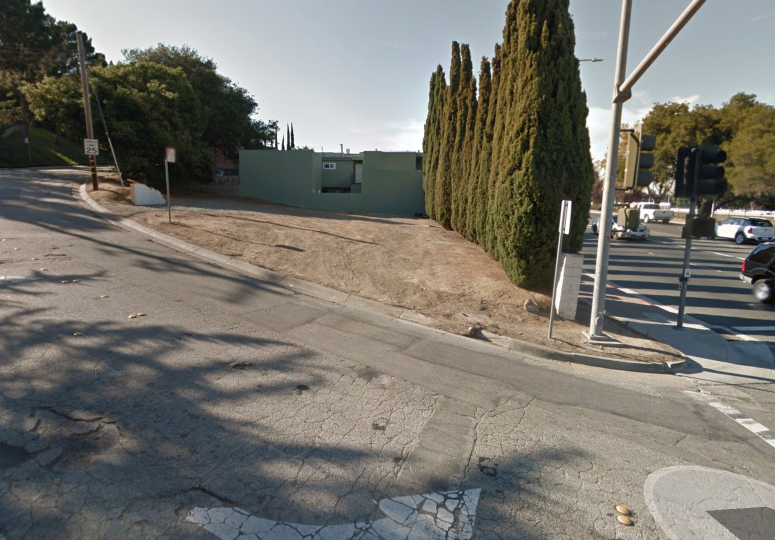 What do you think? Send your thoughts to the Belmont City Council (CityCouncil@belmont.gov), as well as the city's project lead, Jennifer Rose (jrose@belmont.gov) and community director, Carlos de Melo (cdemelo@belmont.gov).
Liked what you read? I am available for hire.