The phone number for the SFMTA Temporary Sign Office is very difficult to find. The SFMTA Temporary Sign web page directs you to 311. 311 does not know the right procedures for the Temporary Sign Office.
The email address on the website is also slow to get back to requests. The Temporary Sign department address listed on the website, at 1508 Bancroft Avenue, is not open to the public — it's just a locked door.
To contact the Temporary Sign Office, call 415-550-2716. This is the direct line to the department. I reached someone in under a minute.
If your event is more than 90 days in the future, don't expect an update. They don't start processing signage applications until 90 days before the event.
Here's a photo of my large son outside of the SFMTA Temporary Sign Office, where I did not find anyone to speak with, but I found the phone number that got me the right phone number to get someone to give me an update on my application.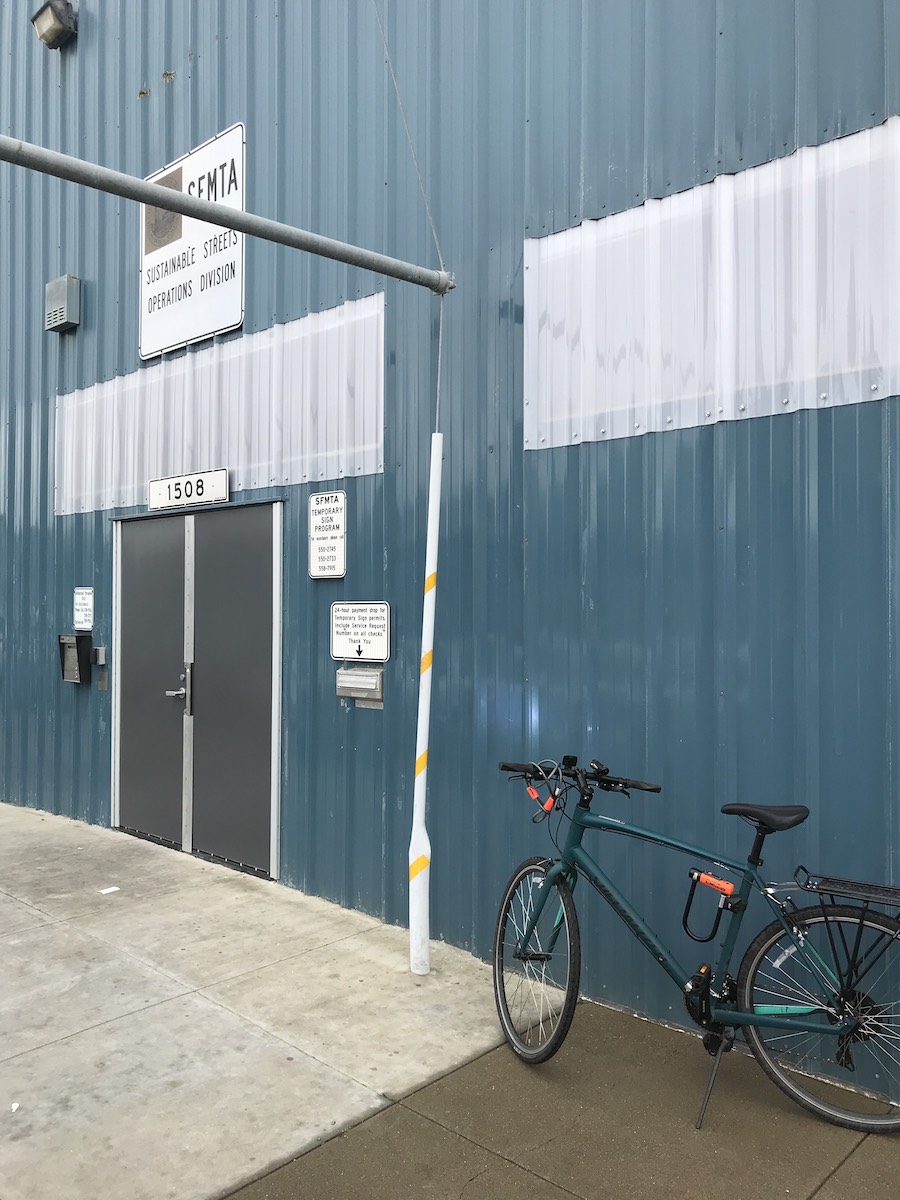 Liked what you read? I am available for hire.