I have a sweet tooth and one candy I really enjoy is Strawberry Sour Punch.
Unfortunately after twenty years of having the same formula it seems that the company has decided to change the formula for Sour Punch. The new candy has more of a cherry flavor and isn't as sour. It does not taste good at all.
The company confirmed that the formula changed in a DM:
Due to the global supply chain crisis, we've had to temporarily tweak our formula. We know the current product isn't what you've come to expect from SOUR PUNCH, which is why we are doing everything we can to return it to its original deliciousness so that you can enjoy the candy you know and love.
People on Reddit have confirmed the new flavor is hitting shelves. Recent reviews on Amazon are not pretty.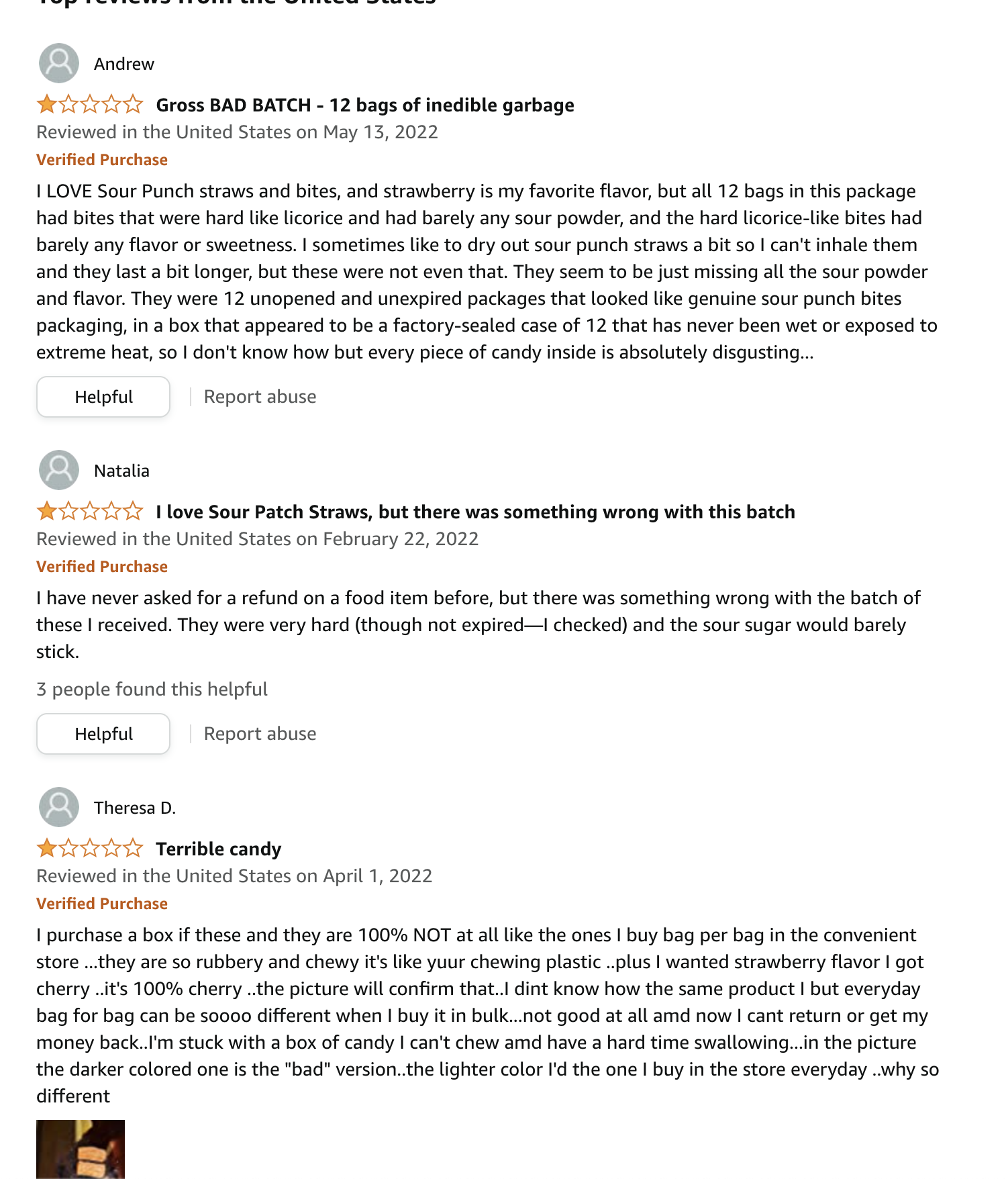 Have you had a bad batch of Sour Punch, or a batch with a different flavor? Leave a note in the comments, or contact the American Licorice Company and ask them to bring the old flavor back.
Liked what you read? I am available for hire.