Becoming a Go Contributor
What does "contributing" mean?
Small effort, big reward
1.1 million Go developers
1% use net/mail: 11000 people
1% hit edge case: 110 people
source: Russ Cox
How to file a bug report
What were you trying to do?
What did you expect to see?
What did you see?
How can I reproduce it?
Contribute reduced
test cases
Ideal reduced test case
Produces the error 100% of the time
In a small, fast program
On a common-ish OS
Example Reduced Case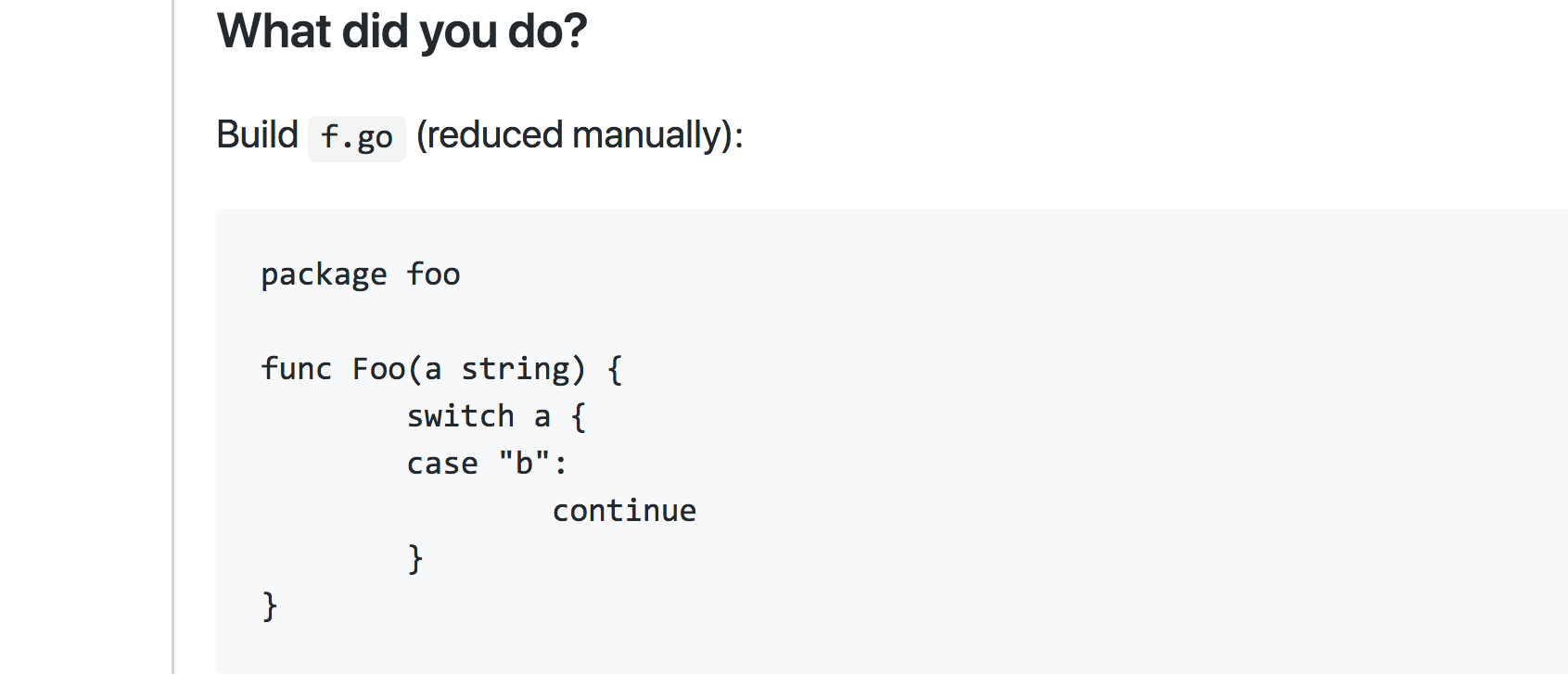 Reduced test cases can
suggest contributions
Examples help because
people don't read
Contribute to the golang.org/x repos
How do you get started contributing?
Lower your expectations for your first contribution
Expectations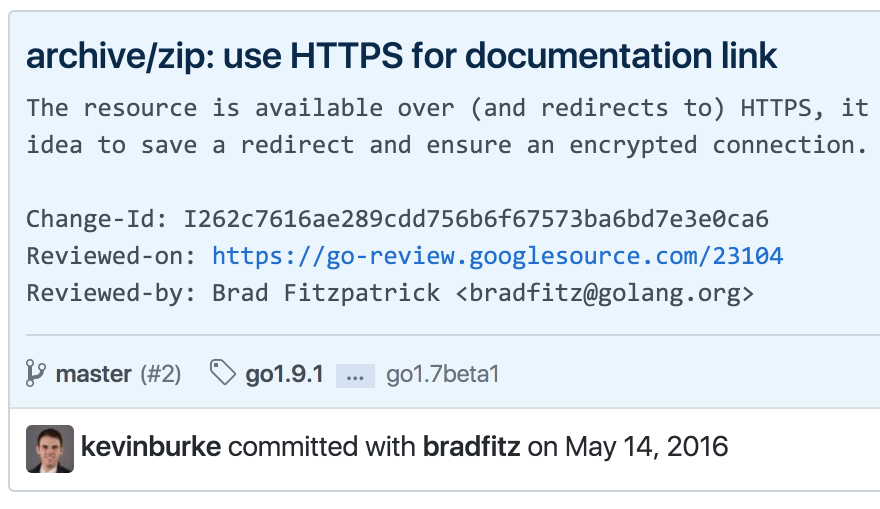 Expectations, cont'd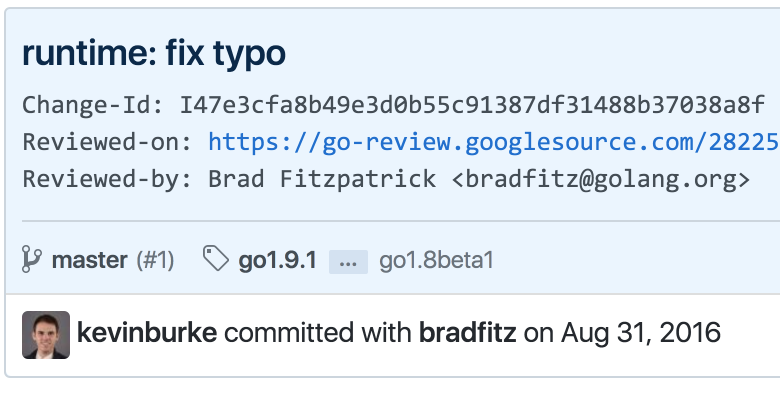 Expectations, cont'd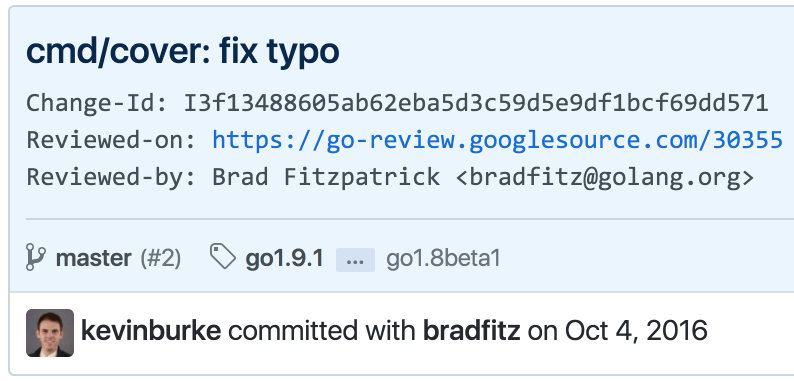 Small commits are common
I have 226 commits
118 under 20 LOC, 108 over
Bradfitz: 1030 of 2200 Gerrit
commits under 20 LOC
Small commits to start
I've seen someone barely dip their toe into adjusting the Node.js website...
Small commits to start
...helped on-board more committers, and is now one of the top level decision makers in Node.js Core.
Practice committing:
bit.ly/goscratch
The scratch repo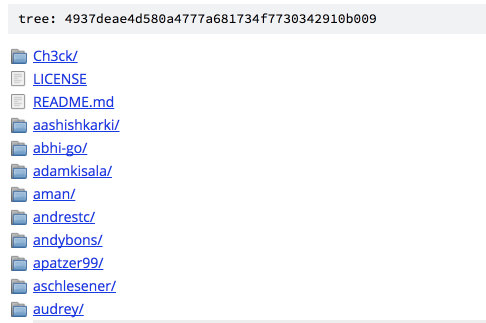 The scratch repo (cont'd)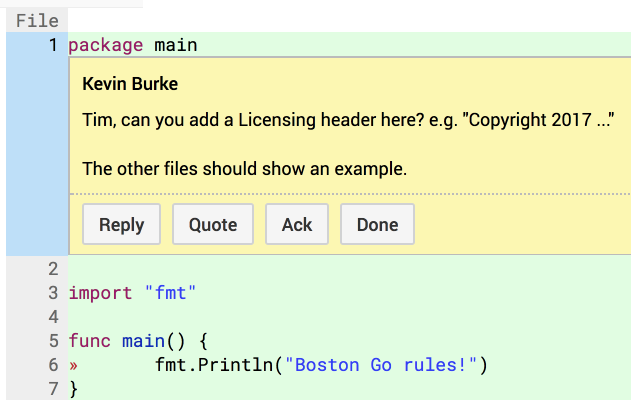 Theory of Contributing
Get an idea
Investigate it
Get stuck
Figure out a way OR quit
Don't get stuck, get help!
Resources for Help
golang-dev mailing list
#gocontributing/#goreviews Slack
Post the CL / explain where you got stuck
It's OK to not know/make mistakes
Getting stuck is on
Go team, too
OSS is (largely) free labor
←
→
/
#